ATEX Solenoid Valves – ASCO Valves for International Hazardous Area Installations
Published 22 Sep 2016
By Chris Dodds : estimated reading time 3 minutes
ATEX Solenoid Valves
For Hazardous Areas   
uploaded by Chris Dodds - Sales & Marketing Manager (Thorne & Derrick)


Thorne & Derrick are an ASCO Numatics Authorised Distribution Channel and suppliers of ASCO Solenoid Valves to the oil, gas, chemical and process industries – this includes the most extensive range of hazardous area solenoid valves for all Zone, Class & Division with ATEX and IECEx certifications
T&D are pleased to present the new ASCO Hazardous Area Location Solutions Catalogue : the publication assists, informs and supports the specification and selection of the correct solenoid valve with ATEX certification for hazardous area locations and process industry applications, including Ex d flameproof valves and explosion proof solenoid operators. 
What is ATEX?
"ATEX" is an acronym for "ATmosphere EXplosive" i.e. explosive atmosphere. An explosive atmosphere is a mixture of flammable gases, vapours, mists or dusts with air, under specific atmospheric conditions in which, after ignition has occured, combustion propagates to the flammable mixture.
In order for a potentially explosive atmosphere to form, the flammable substances must be present in a certain concentration. If the concentration is too low (lean mixture) or too high (rich mixture), no explosion occurs: instead there is just a slow combustion reaction or no reaction at all.
To summarise, the explosion can occur only in the presence of an ignition source and when the concentration is within the explosive range of substances i.e. between the lower explosive limit (LEL) and upper explosive limit (UEL). The explosive limits depend on the ambient pressure and the percentage of oxygen in the air.
ATEX Directives
The European Union has implemented two harmonized hazardous area directives, known as ATEX 94/9/EC (also ATEX 100a, which, as of April 2016, will be replaced by the new directive 2014/34/UE and ATEX 99/92/EC (also ATEX 137).
For further information about ATEX click here.
ASCO
ASCO manufacture globally approved three-way and four-way solenoid valves for a wide variety of process applications in hazardous areas or potentially explosive environments. The majority of the valves included in the catalogue are part of the ASCO Express Shipping Program and can be shipped by T&D within five days or less.
Here is a Slideshare of the Hazardous Area Valve Guide – a download version is at the bottom of this page.
Hazardous area solenoid valves from ASCO include : EX Proof, Intrinsically Safe, Non-Incendive Field Wiring and Harsh Environment valves with UL, CSA, FM, ATEX, IECEx, NEPSI and TR CU approvals.
ASCO Valves for Hazardous Areas
Fluid automation equipment must operate flawlessly in hazardous areas and explosive environments. Solenoid-operated valves from ASCO are essential flow control components in these challenging applications. Solenoid valves must comply with the strictest safety regulations while staying up and running, cycle after cycle, year after year.
ASCO offers the world's most comprehensive family of ATEX solenoid valves that hold approval from the leading global hazardous area certification agencies – UL, CSA, FM, ATEX, and IECEx.
In addition, ASCO valves are inspected and certified to ATEX in Europe, NEPSI in China, INMETRO in Brazil, and TR CU in Russia.
ASCO users can specify highly reliable ASCO valves in their designs and be assured they are approved for use in dangerous conditions — anywhere in the world.
ATEX – Definition of a Location Where A Potentially Explosive Atmosphere May Occur
The hazardous area classification of an installation into distinct zones has two objectives (according to ATEX 1999/92/EC) : –
To define the categories of equipment, including solenoid valves, used in the zones indicated, provided they are suitable for gases, vapours or mists and/or dusts.
To classify hazardous places into zones to prevent ignition sources and be able to select the correct electrical and non-electrical equipment accordingly. The zones are defined on the basis of the occurrence of explosive gaseous or dusty atmospheres.
Consult T&D Technical Sales Engineers for specification support in determining the correct ATEX solenoid valves.
ASCO Valves – History & Future Innovation
Age builds trust.
ASCO, in 1888 started out manufacturing elevator, compressor and generator controls.
In 1910 ASCO became the first company to develop and manufacture a new electrically operated control device known as the solenoid valve.
Since then, ASCO have pioneered and patented many designs of ATEX solenoid valves for flow control in hazardous areas – a track record that extends back decades but continues to innovate in the field of flow control today.
ASCO offers hundreds of solenoid valve constructions, many with ATEX certification and various global approvals that can be exported worldwide.
ASCO solenoid valves are famous for their robust operator heads and extended service lives – the valves are ideal for the mission-critical demands of power generation, chemical processing, oil, gas, and refining applications, plus general machinery, wellhead control, mining equipment and measuring and controlling devices.
Hazardous Area ATEX Solenoid Valves
ASCO 551 
ASCO 551 solenoid valves are primarily used for valve piloting applications. The pilot exhaust is collected in the main valve exhaust for dust and water protection. Valve actuator and pilot valve are isolated from the main environment.
Hazardous Area Classification – Useful Links
more asco reading
 ➡ ASCO Valves – Selecting & Ordering The Correct Valve    
Hazardous Area Knowledge & Experience
All T&D Sales Engineers hold CompEx Certificates (Hazardous Awareness Course EX F) and undertake advanced and ongoing technical training with suppliers – we can be safely trusted to specify and supply Electrical, Mechanical, Process & Instrumentation Equipment for use in hazardous areas and explosive atmospheres.
The CompEx Scheme is now the global solution for validating core competency of employees and contract staff of major users in the gas, oil & chemical sectors, both with offshore and onshore activities – designed and developed by industry for industry.
Invitation – network, engage, promote
Thorne & Derrick are inviting you to join LinkedIn's fastest growing Discussion Group – Process & Hazardous Area Industries : Heat Tracing, Gas Detection, Fluid Control & Flow Measurement. News, projects, videos, promotions, whitepapers, jobs, webinars, press plus much more. 
THORNE & DERRICK
Electrical & Process Instrumentation Equipment for Explosive Atmospheres
Thorne & Derrick are Specialist Distributors of Hazardous Area & Explosion Proof Equipment with IECEx & ATEX Certifications to the onshore and offshore oil, gas, petrochemicals and process industries.
We supply major UK and international infrastructure projects and also MRO (Maintenance, Repair, Operations) requirements for both planned and unplanned plant shutdowns – we react with a rapid response to customer demand to ensure downtime is minimised and reliable Power, Light & Heat is restored or provided.
Working closely with clients and our supply chain we can assess the condition and degradation of your hazardous area installations and implement specifications to manage the planned replacement of legacy equipment conformant with international classifications including ATEX and IECEx.
Key Product Categories: Control Panels | Plugs & Sockets | Isolators | Enclosures & Junction Boxes | Lighting | Control Stations | Motor Starters | Heat Trace Cables & Systems | Gas Detection & Detectors | Fire Detection & Detectors | Heat Detectors | Electrical Heating & Heaters 
➡ Also Process Instrumentation Products: Ashcroft Pressure Gauges | ASCO Valves | Katronic Flow Meters | KROHNE Flow Meters | VEGA Level Sensors | Rotronic Temperature & Humidity Sensors | SIKA Pressure Gauges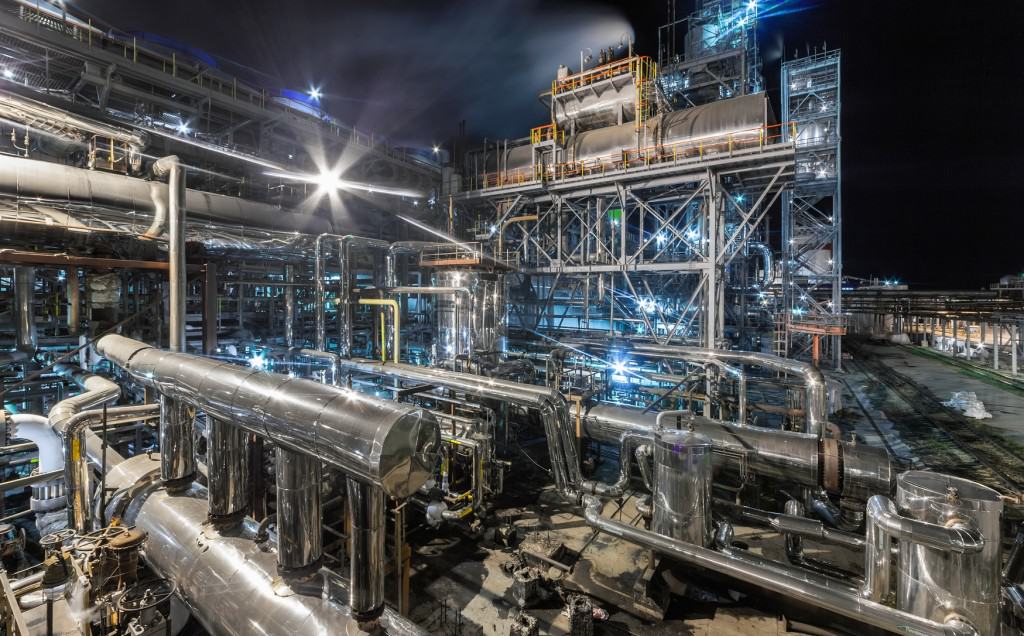 Further Reading