Zone 21 & Zone 22 | Lighting for Hazardous Area Explosive Dusts Atmospheres
Published 12 Jun 2019
Lighting for Explosive Dust Atmospheres
Hazardous Areas
Zone 21 & Zone 22
Uploaded by Chris Dodds – Thorne & Derrick Sales / Marketing Manager
Do you work with industrial processes and manufacturing applications where there is a risk of explosion due to the presence of dusts?
If so, you should be aware of the need to use specialist hazardous area electrical and lighting equipment which is appropriate for use in these potentially explosive dust atmospheres and environments, commonly called "hazardous areas".
Any so-called hazardous area lighting should be certified to Zone 21 or Zone 22 standards, depending on the level of dust explosion risk and specified correctly to the recognised international classification such as the European standard referred to as the ATEX Directive.
Protecting our people and your plant against explosive dust hazards is a key factor for lighting applications where dust explosion is a threat such as grain storage, flour mills and food production.
When specifying hazardous area lighting in applications for explosive dust atmospheres, such as Zone 21 floodlights, selecting the correct ATEX light fitting or luminaire can help to save overall costs and ensure plant operational safety.
The SPARTAN Bay Light manufactured by Raytec is designed for hazardous area environments which require high performance, high reliability, White-Light illumination. This Zone 21 certified light has been designed to light up large, open areas such as grain, flour and sugar storage warehouses, as well as processing facilities or any other location where a combustible dust hazard is present in a potentially explosive atmosphere.
Manufacturing plants are always trying to find ways to reduce operating costs and save money in order to increase profits. Unfortunately, housekeeping is commonly one area where budget cuts are made, leading to a lack of worker and plant safety.
Incorrectly specified or sub-standard lighting can be fatal – dust explosions kill.
Selecting the most suitable lighting for these explosive atmosphere applications can also ultimately save you money.
Before we look at how, let's grapple and get to grips with dust.
Firstly, what is and what causes a Dust Explosion?
Dust Explosions
Costs & Causes
Grain dust explosions are responsible for injuring and killing workers while destroying infrastructure. Here a series of fiery explosions rip through a grain elevator: the surveillance video shows the explosive blast shredding building materials, blowing out windows and propelling debris at the Bunge grain elevator in Evendale, USA.
Bunge is an agribusiness business that manufactures and exports food ingredients, animal feed and biofuels products – this was caused by a single spark.

So What's The Economic Cost of Dust Explosions?
Thankfully, on this occasion nobody was injured. But whatever your currency, explosions can cost millions.
The financial costs, both direct and consequential, can be painfully calculated by insurers and litigation.
According to US statistics in just the period between 1996 and 2005 there were over 100 dust explosions that caused 16 deaths and over 120 injuries. The damage to the facilities involved was estimated at $162.8 million – this does not include the costs brought about by medical bills, legal fees from lawsuits, lost production time and of rebuilding costs
The reputational loss caused by dust explosions is immeasurable.
In 1998, an explosion at the DeBruce Grain Elevator killed seven people, injured ten others, and heavily damaged the structure.
Although the immediate cause of the explosion was the ignition of grain dust in one of the conveyor belt tunnels found beneath the silo complex, a subsequent Occupational Safety and Health Administration (OSHA) investigation determined that deliberate decisions made by DeBruce Grain Inc. (the owner of the complex), to forego repair and preventive maintenance of both grain conveyor and dust control systems, were the underlying causes of the explosion. While OSHA initially proposed a $1.7 million fine for 32 counts of federal rule violations, ultimately DeBruce Grain, Inc., paid only a $685,000 fine.
The most significant chapters from the report on the explosion of the DeBruce Grain Elevator that occurred June 8, 1998 Wichita, KS are featured here. This report was submitted by the Grain Elevator Explosion Investigation Team (GEEIT) and explains the investigation and cause of the explosion that killed 7 and injured 10 employees.
Causes of Dust Explosions
If fuel, oxygen and an ignition source are present in a confined space, a series of destructive explosions can occur that may cause structural damage and risk to life.
Most grain dust explosions occur at grain transfer points.
Dust concentrations in bucket elevators can exceed the Minimum Explosible Concentration (MEC). MEC is also often called the Lower Explosive Limit (LEL) i.e. the minimum explosible concentration that provides insight into the minimum amount of combustible dust that will explode when dispersed in air. This data can be used to define explosion protection methods against the risk of combustible dust explosions when specifying hazardous area lighting systems and installations.
The MEC is the measure of the dispersion factor in the Combustible Dust Pentagon.
The Combustible Dust Pentagon
A dust explosion is different to a fire.
To create a fire, three factors are required: Oxygen, Fuel and an ignition source.
However, for a dust explosion to occur, two additional factors are needed.
The dust must be dispersed at the correct concentration in the air, and it must also be confined in some sort of enclosure, e.g., a silo, dust control filter, bin, conveyor, bucket elevator or room.
All five elements (oxygen, fuel, heat, dispersion and confinement) must be present for a combustible dust explosion to occur. If one is missing, it would be difficult to have a dust explosion occur.
This is known as the "Combustible Dust Pentagon."
Hazardous Area Classification
Where Explosive Dusts Are Handled
A Viewpoint from the UK HSE & European ATEX Standard
Hazardous area classification is a technique intended to help responsible persons decide where specific controls over all sources of ignition in potentially explosive atmospheres are needed.
It was originally developed to help with the selection of fixed electrical equipment, but its use has now been extended to lighting systems and any equipment that has hot surfaces or generates other possible ignition sources.
Parts of buildings or process plant may be described as Zone 21 or 22 hazardous areas, depending on the amount of time that an explosive dust cloud may be present. Equipment installed in a zoned area should then be built and certified to an appropriate standard, such as the ATEX Directive.
The hazardous area zone definitions are contained in ATEX regulations and detailed below.
Zones Definitions
Zone 20
A place in which an explosive atmosphere in the form of a cloud of combustible dust in air is present continuously, or for long periods or frequently.
Zone 21
A place in which an explosive atmosphere in the form of a cloud of combustible dust in air is likely to occur in normal operation occasionally.
Zone 22
A place in which an explosive atmosphere in the form of a cloud of combustible dust in air is not likely to occur in normal operation, but if it does occur, will persist for a short period only.
These hazardous area industry regulations established a legal requirement to carry out potential hazardous area classification, where explosive dusts are handled in quantity.
In most plants and facilities handling dusts the inside of the dust equipment will be Zone 20 or Zone 21. Rooms within the building, if they need to be zoned, should only be the less onerous Zone 22 hazardous area classification.
A few very small areas where explosive dust escapes in quantity in normal operation might need to be Zone 21.
In the open air, dust clouds are unlikely to persist for more than a brief period, and any zoning is likely to be very limited in extent. Where dust layers are often present, explosible dust clouds can be formed by any sudden movement of air, except with products like sugar, which quickly absorb moisture from the air. Experience shows however, that while fires may easily start in dust layers on hot surfaces, very few explosions are caused by hot surfaces outside the dust containment system.
Should you require any technical support, specification advice or require a hazardous area lighting design to be prepared please do not hesitate to contact Thorne & Derrick, The Explosive Atmosphere Experts.
Determining Combustibility According to NFPA
In The USA, The National Fire Protection Association is a trade association, albeit with some international members, that creates and maintains private, copyrighted standards and codes for usage and adoption by local governments.
The National Fire Protection Association (NFPA) defines combustible dust as "a combustible particulate solid that presents a fire or deflagration hazard when suspended in air, or some other oxidizing medium, over a range of concentrations, regardless of particle size or shape." Using this definition, almost any agricultural product dust has some potential to be classified as a combustible dust.
NFPA further defines combustible dust as:
Finely ground/finely divided organic or metal material – typically 420 micrometers (μm) or smaller. In fact, the finer the dust, the more explosive it can be. Dust partciles that are at 420 μm or smaller in diameter can pass through a No. 40 standard sieve.
The dust is able to cause an explosion when suspended in air and exposed to a sufficient source of ignition.
Explosive Atmospheres
Gas & Dust – What are the Differences?
The different properties of gas and dust affects how testing is carried out as part of the hazardous area lighting certification process. This is why gases and dusts are both classed under separate 'Zones'.
Gas certification tends to be more complex.
Gas can permeate a lighting's housing, and the internal components exposed to the gas (regardless of IP rating), so the luminaire must be tested accordingly to ensure it does not present an explosion risk.
In contrast, protecting and certifying against explosive dust is more straightforward.
All hazardous area lighting must carry a minimum IP rating, which will depend on the level and method of protection. An IP rating has two digits (e.g. IP67), the first of which (the 6 in this example) denotes the luminaires protection against dust ingress. A rating of 6 is the highest level of protection which means a luminaire with this rating has complete protection against dust ingress.
As a result, testing for dust certification on lighting which carry an IP rating of IP6x is focused on the luminaires exterior, usually to ensure the surface temperature of the enclosure does not reach temperatures which could cause a buildup of dust to ignite.
Zone 21 Lighting for Hazardous Areas
What Does This Mean for My Zone 21 Installation?
When thinking about lighting, the majority of Ex lighting certified for use in hazardous area Zone 1 (gas) areas, will also be certified for use in Zone 21 (dust) areas. While some applications may have a risk of gas and dust, in others such as flour mills or grain stores, no explosive gases will be present.
In applications such as these, there's therefore no need to install luminaires with Zone 1 protection.
Killer question, so how does this relate to being able to save money?
Think of it like this. You're purchasing a new car; one of the options the manufacturer offers you is to upgrade from 2-Wheel to 4-Wheel Drive. You never intend to take the car off-road and you live in a warm climate where there is no risk of snow or severe weather. Upgrading to 4WD will cost you £3,000. The 4WD option may be considered as a higher spec, but with no practical use for it, the 2WD model is the most logical and economical choice.
The same concept applies to hazardous area lighting.
If there is an option of a more cost-effective Zone 21 certified luminaire, why would you pay more for a luminaire which has Zone 1 + Zone 21 certification if your application only requires Zone 21 protection?
Thorne & Derrick working with Raytec recognise that some projects only require dust protection, not both gas and dust explosion protection.
A number of our hazardous area lighting products have been certified with dust applications specifically in mind and provide cost savings compared to Zone 1/ Zone 21 light fittings to reduce the cost of your installation.
Reducing Ownership Costs of Lighting – Remote PSU Mounting
3 Benefits of Mounting a PSU Remotely
Ease of access
Reduced costs
Lifetime
Reducing the initial cost for dust application lighting in hazardous area locations is one consideration but selecting the correct lighting can also help to reduce costs in other areas over a longer period.
A hazardous area luminaire with a modular design, which allows the PSU (power supply unit) module to be mounted remotely, can be particularly beneficial for explosive dust applications.
As an example, maintenance in grain storage warehouses (where the grain can sometimes pile up almost to the ceiling) can be particularly challenging, to the extent where the grain may need to be removed first before the luminaires can be accessed.
This is likely to be a costly and time-consuming exercise.
A modular luminaire, such as Raytec's SPARTAN High Power Floodlight or Bay range, is designed with maintenance in mind. The luminaire's drivers are housed in a separate, removable module, which can be mounted at ground level and accessed easily.
In summary, if you're working on a hazardous area lighting project where you need to protect solely against explosive dust, then selecting a luminaire which has been specifically certified and designed for Zone 21 dust applications could help to significantly reduce your initial outlay and long-term ownership costs.
Talk to us about SPARTAN Range of Lighting Manufactured by Raytec
SPARTAN is a full range of Ex LED luminaires and lighting approved for all ATEX and IEC Ex Zone 1 and Zone 2 hazardous area environments, including UL /CSA C1D2 installations.
The hazardous area lighting products distributed by Thorne & Derrick are designed for the most extreme environments – SPARTAN offers the widest range of Floodlight, Linear, Bulkhead, Bay and Crane luminaires, with emergency and industrial lighting versions also available for UK and international projects
Overview of SPARTAN Lighting Products
➡ Contact Thorne & Derrick Sales Team for the complete range of ATEX Lighting manufactured by Raytec.
Further Reading References
Dust Explosion Prevention & Protection: A practical guide: Institution of Chemical Engineers 2002 ISBN 0 85295 410 7
Dangerous Substances and Explosive Atmospheres Regulations 2002 SI 2002/2776 The Stationery Office ISBN 0 11042957 5
The Equipment and Protective Systems for Use in Potentially Explosive Atmospheres Regulations 1996, Implementing the ATEX 95 directive SI 1996/192 as amended by SI 2001/3766 The Stationery Office ISBN 0 11 038961 1
Corn Starch Dust Explosion At General Foods Ltd, Banbury Oxfordshire, 1981 The Stationery Office ISBN 0 11 8836730 – Read Now
More Hazardous Area Lighting Blogs
THORNE & DERRICK
Electrical & Process Instrumentation Equipment for Explosive Atmospheres
Thorne & Derrick are Specialist Distributors of Hazardous Area & Explosion Proof Equipment with IECEx & ATEX Certifications to the onshore and offshore oil, gas, petrochemicals and process industries.
We supply major UK and international infrastructure projects and also MRO (Maintenance, Repair, Operations) requirements for both planned and unplanned plant shutdowns – we react with a rapid response to customer demand to ensure downtime is minimised and reliable Power, Light & Heat is restored or provided.
Working closely with clients and our supply chain we can assess the condition and degradation of your hazardous area installations and implement specifications to manage the planned replacement of legacy equipment conformant with international classifications including ATEX and IECEx.
Key Product Categories: Control Panels | Plugs & Sockets | Isolators | Enclosures & Junction Boxes | Lighting | Control Stations | Motor Starters | Heat Trace Cables & Systems | Gas Detection & Detectors | Fire Detection & Detectors | Heat Detectors | Electrical Heating & Heaters 
➡ Also Process Instrumentation Products: Ashcroft Pressure Gauges | ASCO Valves | Katronic Flow Meters | KROHNE Flow Meters | VEGA Level Sensors | Rotronic Temperature & Humidity Sensors | SIKA Pressure Gauges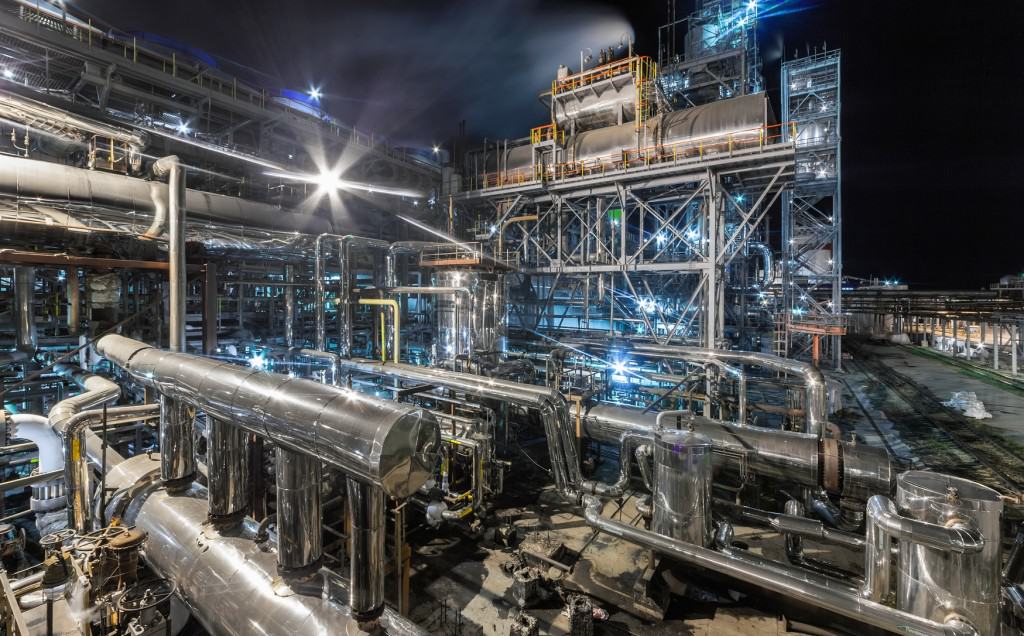 Further Reading